Course Details
Marshall, IL Golf – Canyata Golf Course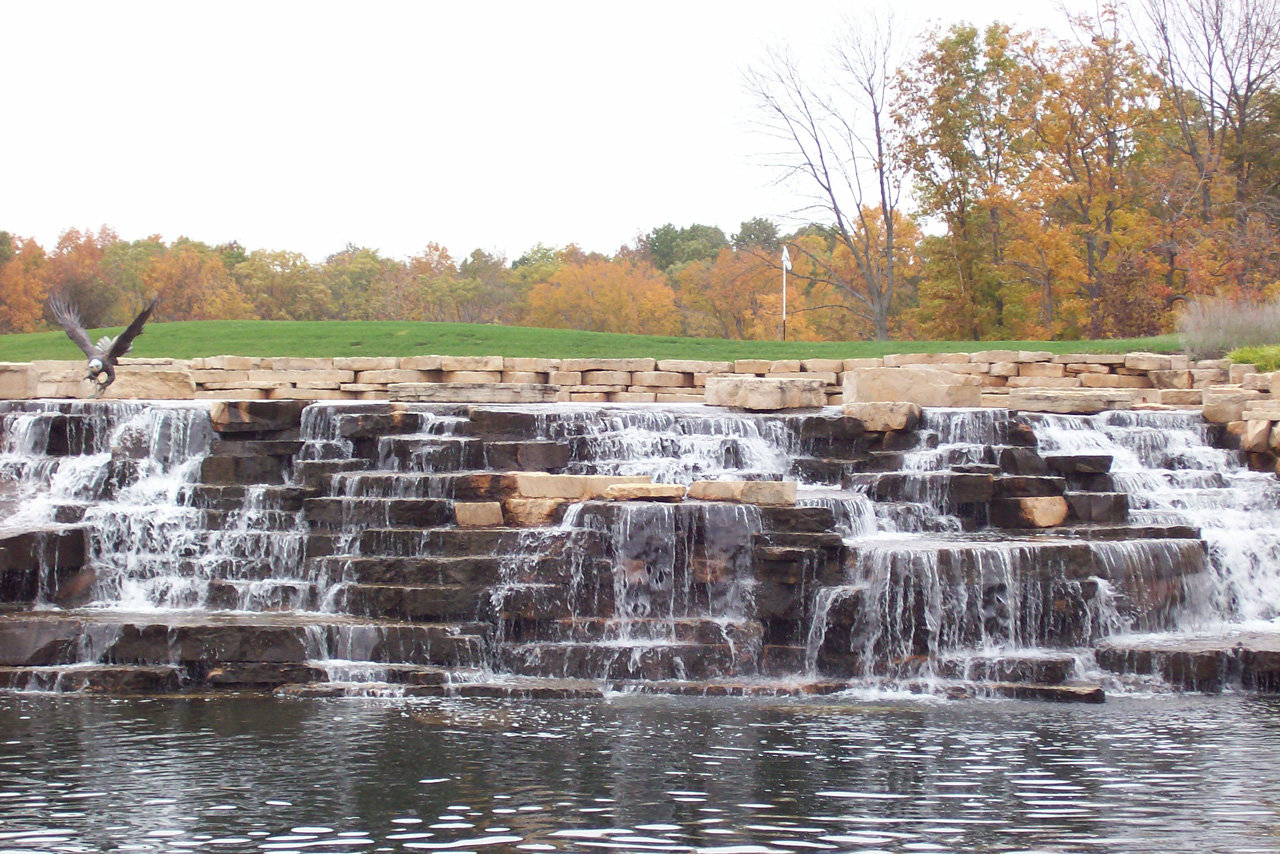 It's my sincere pleasure to welcome you to Canyata.
Our goal was to create a golf course that players of all abilities could enjoy – a world-class golf course that compliments its natural surroundings – with more than 7,200 yards of golfing perfection, including lakes, waterfalls, streams, bent grass tees, fairways, and greens. Our Marshall, IL golf course is a true hidden gem. 
We hope you will always remember your visit to Canyata.
– – Gerald Forsythe
Scorecard
| | | |
| --- | --- | --- |
| TEE | COURSE RATING    | SLOPE RATING |
| Gold | 76.0 | 149 |
| Black | 73.5 | 142 |
| Blue | 70.2 | 133 |
| White | 68.5 | 127 |
| White – Ladies      | 73.8 | 135 |
| Red | 69.1 | 125 |
FRONT NINE
HOLE
1
2
3
4
5
6
7
8
9
Out
Gold
354
583
221
485
440
517
360
234
401
3595

Black

334

565

186

457

413

494

322

207

380

3358

Blue

322

554

178

383

377

475

266

173

367

3095

White
310
538
147
325
345
456
252
145
336
2854
White – Ladies
310
538
147
325
345
456
252
145
336
2854

Red

276

415

125

301

292

400

220

111

299

2439

Par
4
5
3
4
4
5
4
3
4
36  
Handicap
11
3
15
1
7
5
13
17
9
 
BACK NINE
HOLE
10
11
12
13
14
15
16
17
18
In
Total
Gold
607
480
247
348
438
586
325
194
446
3671
7266

Black

579

441

213

322

413

563

297

174

414

3416

6774

Blue

492

398

183

280

380

516

260

150

340

2999

6094

White
483
378
156
264
363
508
250
139
325
2866
5720
White – Ladies
483
378
156
264
363
508
250
139
325
2866
5720

Red

417

338

107

248

314

433

233

105

272

2467

4906

Par
5
4
3
4
4
5
4
3
4
36  
72
Handicap
2
10
16
14
8
4
12
18
6
 
 
Gallery