Gerald Forsythe – Golf Course Owner, Developer
The Forsythe family, whose roots in the town of Marshall, Ill., and Clark County go back more than 150 years, is one of the leading entrepreneurial and philanthropic families in Illinois.  Gerald Forsythe is Chairman and Chief Executive Officer of Indeck Power Equipment Company in Wheeling, Ill., and Chairman and Chief Executive Officer of Indeck Energy Services, Inc.  Mr. Forsythe, who built Canyata Golf Club on family farmland near Marshall, operates agricultural enterprises in Clark and Edgar counties.
Gerald and Jean Forsythe are the founding benefactors of the Marshall Educational Trust Fund, which provides no-interest loans to students needing financial assistance.  Mrs. Forsythe is an active community leader, participating in her church and charity organizations.
In addition to Canyata Golf Club, Mr. Forsythe also owns Ironhorse Golf Club, a public facility in Tuscola, Ill., 50 miles from Canyata.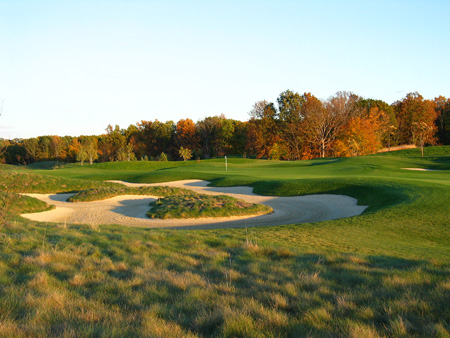 Under Mr. Forsythe's leadership, the Indeck Group has grown into North America's largest supplier of emergency and back-up steam generating source and has expanded into designing and fabricating water treatment equipment and renting generator sets, chillers, and compressors.
Among Indeck Group's holdings is New Frontiers Capital, LLC, which specializes in sports, entertainment and recreation developments throughout North America.  Those properties include the Mountain Grand Lodge and Spa & Avalanche Bay Indoor Waterpark in Boyne Falls, Mich., which offers four seasons of activities: snow sports, golf, spa, indoor and outdoor water recreation and convention services.  Mountain Grand Lodge and Avalanche Bay are owned and operated by Boyne USA Resorts and New Frontiers Capital, LLC in partnership as Boyne Mountain Management, LLC and Boyne Mountain Recreation, LLC.